A bicyclist was killed Wednesday after being hit by a garbage truck, according to Palm Beach County Fire Rescue.
Officials with Palm Beach County Fire Rescue believe the crash happened at around 9:50 a.m. near Old Boynton Beach Road and Lawrence Road.
When firefighters arrived at the scene they found the victim lying in the roadway. The victim was pronounced dead at the scene.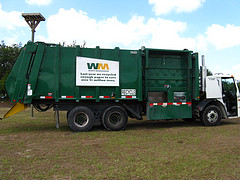 The garbage truck involved in the accident was from Republic Services, a recycling and solid waste collection, transfer and disposal service serving western and southern Palm Beach County.
No further information regarding the crash is available at this time.
A bicycle ride should be a nice way to enjoy the great outdoors as well as a healthy recreational activity that can get you to and from wherever you need to go. However, riders are vulnerable, and can become involved in serious accidents at any moment due to the negligence of motor vehicle drivers. The negligence of a car or truck driver can lead to serious injuries to a cyclist.
Losing a relative or loved one can be devastating in many ways. When someone close to you has been killed due to the fault of a motorist, Florida law provides the surviving family members and partners with the right to bring a wrongful death lawsuit for the financial loss endured as well as the loss of the intangible benefits of their relationship.
If a loved one has been killed in an accident, a Palm Beach County Wrongful Death Lawyer at Whittel & Melton can help prove liability and maximize your compensation. For a free, no-obligation, confidential initial consultation and case evaluation, please call us today at 561-367-8777 or reach us statewide and toll-free at 866-608-5529 or contact us online.