The parents of a 3-month-old baby girl who died while under the care of Waukegan-area babysitter in Illinois have filed a wrongful death lawsuit against the woman and Care.com, the nanny screening service that helped the couple hire her.
The parents of the child, who reside in Kenosha, Wisconsin, allege that Care.com failed to perform an adequate background check that they believe would have shown that the woman had a criminal record, according to the civil lawsuit.
The babysitter, 35, was charged with first-degree murder in the 2012 death of the infant after an autopsy showed that the baby suffered a fractured skull. Her criminal trial is scheduled to begin in September.
This month the baby's parents filed wrongful death lawsuits in both Kenosha, Wisconsin and Lake County, Illinois courts.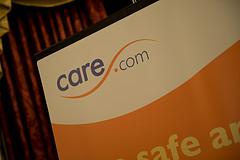 The parents began their search for a child care provider through Care.com in the fall of 2011, according to court records. The lawsuit alleges that they paid a monthly charge, plus an additional fee for a "premier background check," which was to include criminal records.
Lake County court records show that the babysitter was convicted of a 2010 DUI charge in Illinois under a different last name. The lawsuit claims the woman had two other legal discrepancies that Care.com failed to disclose to the couple.
Prosecutors allege that on July 27, 2012, the babysitter was changing the infant's diaper when the baby became fussy. The woman apparently became agitated and struck the baby's head on the table.
Authorities also claim the woman left the baby alone twice that day, taking a cab both times to a drugstore. It is alleged that she purchased a 1.5-liter bottle of white wine during each trip.
That same day, around 4:30 p.m., the babysitter called police and said the baby was not breathing. The infant was rushed to a hospital, where she was pronounced dead a short time later.
While the parents have filed lawsuits against both the woman and Care.com, it is likely that any large recovery amount will come from Care.com and not the woman who was employed as a nanny/babysitter. As it applies to this case, an employer like Care.com can be found negligent if it hired an employee known to have a criminal history. Negligent hiring claims against employers can arise from an assortment of crimes and injuries caused by employees such as murder, sexual assault, violent crimes and traffic crimes. When an employer fails to conduct an adequate background check, this can often prove they were in fact negligent when hiring the person in question. The parents of the infant claim that Care.com failed to disclose at least two of the nanny's legal issues that Care.com was aware of.
If a company's employee has caused harm to you or someone you love, a New York Wrongful Death Lawyer at Whittel & Melton can help you decide if filing a lawsuit will allow you to recover for damages. To learn more about how best to proceed, please call us today statewide and toll-free at 866-608-5529 or contact us online to request a free case evaluation.