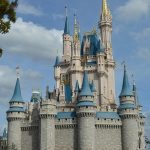 The Jungle Cruise ride at Walt Disney World had a mishap last Thursday, which resulted in several passengers sinking with the boat. 
According to reports, around midday on Thursday, one of the boats used in the classic Jungle Cruise ride at the Orlando theme park started sinking while filled with passengers.
Witnesses documented the mishap on social media, showing guests still standing inside the boat as the water slowly rose around their legs. All those on board were safely rescued, but later images captured the vessel nearly completely submerged, its canopy roof still visible and what appears to be a lone park employee on board.
The ride, located in Magic Kingdom's Adventureland area, is for all ages and lasts approximately 10 minutes, according to the official Disney World website, which describes it as a "journey that you won't soon forget."
A Disney spokesperson said employees immediately engaged the Reedy Creek Fire Department to respond to the event.
Everyone made it off the boat safely, and staff members worked individually with the guests to ensure the rest of their park visit went smoothly, the representative said. The attraction has since reopened.
According to the official description of the ride, visitors can "Board a canopied tramp steamer piloted by your trusty skipper, who will expertly navigate you through some of the world's most treacherous waters."
The beloved attraction is best known for its quirky skippers, who entertain guests with jokes throughout the riverboat excursion. Animatronic wildlife can also be seen along the banks.
Jungle Cruise is set to be adapted into Jungle Cruise the movie this summer. It will star Dwayne Johnson and Emily Blunt and comes to theaters July 24.
When you and your family head to Walt Disney World for a day of fun or an entire week of vacation, you are expecting fun and adventure, not a perilous journey through the parks. Your trip to Walt Disney World can be quickly cut short when a dangerous condition presents itself and your or a loved one suffers an injury. If you have suffered an injury at Walt Disney World or any of its parks, you may be eligible for financial compensation for the suffering you have endured as a result of the accident. When you are injured at a theme park, like Walt Disney World, it is of the utmost importance to discuss your case with an experienced personal injury attorney as soon as possible.  
Walt Disney World is comprised of four parks and two water parks: Magic Kingdom, Animal Kingdom, Disney Hollywood Studios, Epcot, Typhoon Lagoon, and Blizzard Beach. Walt Disney World is also the home of more than 20 resort hotels as well as a shopping and dining area called Disney Springs. Park staff must be always on the lookout for any dangerous conditions that could arise and harm a guest. Due to the fact that Walt Disney World is such a large venue and so busy, it is easy for visitors and guests to become seriously injured when an accident happens. There are numerous injuries that can occur on Disney property, including the following:
Mechanical parts failure on rides

Inadequate security

Improperly trained ride operators

Inadequate maintenance of rides

Food poisoning

Hotel injuries

Swimming pool drowning accidents

Animal attacks and bites

Slip and fall accidents

Sexual assault 

Bus and monorail accidents

Wrongful death 
If you have been injured or harmed at Walt Disney World, our Florida Disney World Injury Attorneys at Whittel & Melton are here to help. Our firm is ready to take on your case and help you recover financial compensation for your injuries. You may be entitled to recover monetary damages for your medical bills, lost wages, emotional distress, and more. 
Walt Disney, much like Universal and Legoland, are very large corporations who handle risk and liability on a daily basis, not just with injuries and death, but also employment claims, discrimination, fraud, etc. They have all developed a very sophisticated regime for handling claims as any corporation would after decades of monitoring, settling and resolving these disputes. No Florida attraction is perfect and no case is perfect, but with our experience and our preparation, specifically as it relates to Disney World and its other Florida amusement parks, we feel very confident in handling your matter.
If you have been injured on Disney World Orlando and Lake Buena Vista, FL properties, we can help you understand how to proceed with your case and explain your rights. We can meet with you at any of our Florida offices or come to you, whatever is easiest. Your consultation with us is always free of charge.