Eckerd College in St. Petersburg is currently being sued for negligence after the lawsuit claims that it failed to keep the campus safe from intruders which is what led to the rape of a student.
The suit was filed Dec. 2 in district court by a former student who said she was raped in October 2017 by a man who was able to follow her into the bathroom of a friend's room at a campus residential hall.
Police investigated the sexual assault and determined that the alleged attacker as well as another person managed to gain access to the campus by jumping the perimeter fence.
The assault occurred after the victim had been at an off-campus party and had consumed alcohol. She later attended a party that was sanctioned by the college at a dormitory complex. 
The suit claims that the college is aware of the "sexual assault problem" that has been an issue for several years. Eckerd College President Donald Eastman released a letter to students in 2014 where he discussed a campaign to try and reduce the number of sexual assaults and harassment in the community. He also linked sexual attacks to excessive drinking in his statement, and went on to urge students to limit their alcohol consumption.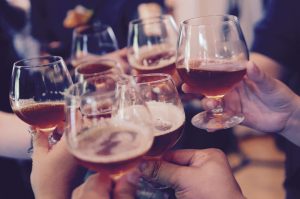 The lawsuit said Eastman's statement basically blamed the victims and failed to take any responsibility for Eckerd's lack of security for its students and dormitories. 
The suit also said that the college has a "de facto policy" allowing drinking at campus parties where students who are underage consume alcohol. 
Eckerd's 2019 crime statistics report shows that 7 women were raped in 2016 at on-campus dorms. Nine women were raped in 2017, including the plaintiff. In that same two-year period, 10 women were "forcibly fondled" in the dorms on campus, according to the suit. 
The lawsuit says that the college was aware of the dangerous conditions that furthered the likelihood of female students being attacked. Four months after the woman was sexually assaulted, the staff at Eckerd had a meeting which focused on how to keep dorms safe during parties. 
According to the suit, the director of campus safety proposed 14 improvements to increase campus safety in 2018, which included repairing broken fences, adding more lighting on campus, and requiring additional training for campus security officers. 
Property owners, like college campuses, can be held responsible for injuries suffered by victims of a criminal attack on their property. If you have been the victim of a sexual attack due to inadequate security measures, then you may very well be entitled to damages through a negligent security claim. Our Tampa Negligent Security Injury Lawyers Whittel & Melton are dedicated to protecting the rights of personal injury victims. As this case shows, personal injuries are not always incurred by accident – they can be caused by acts of criminal violence, too. When a property, such as a college campus, fails to provide adequate security to keep intruders from entering the premises, then they can be found liable for any acts of violence and crime that occur on the property. 
Negligent security goes hand in hand with duty of care. Duty of care implies that the property owner has a responsibility to keep others safe. While property owners are not always responsible for criminal acts that may happen on their property, they do owe a duty of care to tenants, guests, students, clients, and any other person on the property for foreseeable crimes. This means that they might need to ramp up security measures to keep others safe – which could include installing security cameras, extra fencing, gated entrances, etc. 
If you were injured on another person's property in the Tampa Bay area and your injury could have been avoided if the owner of the premise had added appropriate security measures, our Tampa Negligent Security Injury Lawyers Whittel & Melton are here to help you understand your rights to financial compensation. We are happy to discuss your potential negligent security claim in a free consultation so that you fully understand your rights and whether or not you have a valid claim. We welcome you to call us today at 813-221-3200 or contact us online to learn more about how we may be able to assist you with your injury matter.