Two cruise industry groups, Cruise Lines International Association and European Cruise Council, announced a set of new safety measures recently that will focus on lifejacket storage, stability of heavy objects and operating procedures in the bridge area.
The new policies are the most recent to come out after an intense review of the Costa Concordia shipwreck in January.
One of the biggest changes requires new cruise ships for which a contract is placed on or after July 1, 2013 to stow lifejackets near muster stations or lifeboats so they are easily accessible in case of emergency. In the past, most cruise lines have kept lifejackets in passenger rooms.
In addition, cruise lines must also make sure there is a way to secure heavy items like pianos, treadmills or televisions at all times in case of severe weather so that passengers are guarded against injury.
Lastly, the industry has implemented a policy of enforcing consistent operating procedures on the bridge between ships on different brands owned by the same company. Cruise lines are currently working on fulfilling this policy.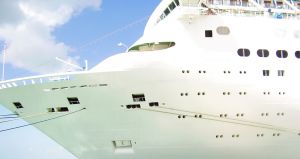 Thousands of passengers are injured on cruise ships every year. However, it is important to recognize that cruise lines have an obligation to provide passengers with a safe environment. As a passenger aboard a cruise ship, you expect to enjoy a safe vacation. Sadly, many passengers are injured or killed due to cruise ship negligence. When a cruise line fails to maintain or properly inspect the ship or does not provide adequate security, serious injuries and even death can result.

A Florida Cruise Ship Injury Attorney at Whittel & Melton can help you or someone you love that has been injured as a result of cruise line negligence. Our firm is equipped to handle cruise ship liability cases involving slip, trip and falls, swimming pool accidents, rape, sexual assault and physical attacks. Because of statutes of limitations, the time you have to bring a cruise liability claim is limited. In general, you have one year from the date of the incident to file a personal injury claim. Therefore, it is essential to discuss your case with an injury lawyer immediately to protect your rights.
If you or someone you love has been injured on a cruise ship, contact a Florida Cruise Ship Lawyer at Whittel & Melton today online or call us statewide and toll-free at 1-866-608-5529. We handle cases against all major cruise lines, including Disney Cruises, Carnival Cruise Lines, Celebrity Cruises, Norwegian Cruise Lines, Royal Caribbean International and Princess Cruises.