An Amtrak train struck a car stopped on railroad tracks on the Westside of Jacksonville Tuesday morning, according to the Florida Highway Patrol.
State troopers said a 55-year-old woman was heading east on Timuquana Road on the Westside when the car became disabled on the tracks at the intersection of U.S. 17 shortly before 11 a.m.
The woman was able to safely exit the vehicle before the collision occurred.
According to reports, the Amtrak train saw the car on the tracks and tried to slow down, but was unable to stop the train before colliding with the left side of the car.
No passengers on board the train suffered any harm.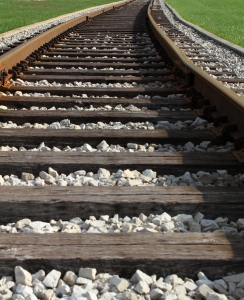 Accidents that involve trains and railroads often result in very serious injuries and even death. Luckily for those involved in this accident, no one was hurt. However, if you or someone you care for has been injured or killed in a railroad accident, a Florida Injury Lawyer at Whittel & Melton can help. We help railroad accident victims and their families obtain full and fair compensation for their losses.
While train accidents are far less frequent than other types of motor vehicle accidents, they can and do still occur. Sadly, the injuries suffered by train accident victims are usually more severe or even fatal. There are numerous types of railroad accidents that can take place. Some may involve collisions with cars, pedestrians, trucks, freight trains, motorcycles and commercial vehicles. Despite why or how the accident happened, if negligence is involved, you have a right to seek compensation for damages.

Railroad accidents may arise due to various circumstances, including:
• Pedestrian vs. Train Accidents
• Automobiles vs. Train Collisions
• Faulty Brakes
• Defective Tracks
• Out of Order Lights
• Conductor Negligence or Recklessness
• Mechanical Failures
If you or a family member has been injured in a railroad accident of any kind, your first step should be to contact a Florida Injury Lawyer at Whittel & Melton as soon as possible. In railroad accidents, just like car, truck and bus accidents, time is of the essence. Critical evidence showing signs of negligence or carelessness must be collected promptly and properly preserved. We work with experts and accident reconstructionists to determine exactly what caused or contributed to the accident, such as driver inexperience, driver fatigue, structural defects or mechanical errors. At Whittel & Melton, our personal injury attorneys will work tirelessly to make sure that every detail of your accident is documented and carefully reviewed so that we can recover the maximum compensation you deserve. Contact us today online or call us statewide and toll-free at 866-608-5529 for your free initial consultation to discuss your legal rights.