At least nine employees of the Blue Rhino gas plant in Tavares were injured late Monday night in a series of propane explosions.
At this time, no fatalities have been reported.
There were nearly 53,000 propane tanks where the blasts took place. Residents of the area say the explosions were visible from 10 miles away and continued for at least 30 minutes.
According to Tavares fire officials and federal authorities, the explosions at the Lake County propane depot are believed to have been set off by equipment failure and human error.
Investigators had to call of their probe Tuesday due to the risk posed by a large, leaking storage tank at the plant.
The Occupational Safety and Health Administration have also opened an investigation into this incident.
According to state records, the plant passed inspections by the Florida Department of Agriculture and Consumer Services in March and as recently as July 19 with no violations.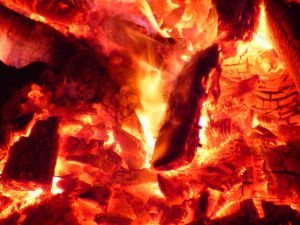 Firefighters, police and paramedics reported nine injuries Tuesday, eight of whom were workers. Five of the injured employees were listed in critical condition Tuesday.
Gas explosions are generally caused from some sort of negligence on the part of an individual or company. A propane explosion occurs from a gas leak of some kind in combination with an ignition spark. Gas tanks, pipelines and valves are supposed to be leak-proof, so when a leak does occur that results in an explosion, more often than not negligence is to blame. Any number of negligent acts could cause the leak, or even the spark. Poor design, flaws in the manufacturing process or improper installation, inspection, maintenance or repair could all lead to an accidental explosion.
Unfortunately, when a blast occurs, often those within the space or near the site suffer serious injuries. These injuries can be permanent and life-changing, and even result in death. Propane explosion injuries often include:
• Broken Bones
• Burn Injuries
• Lacerations
• Disfigurement
• Amputation
• Traumatic Brain Injuries
• Spinal Cord Trauma
• Catastrophic Injuries

Sadly, the truth about most propane explosions is that they could have been prevented. While nothing can wipe away the terrible tragedy you have endured, a Florida Injury Attorney at Whittel & Melton can help hold those responsible for your injuries accountable for their reckless actions.
If you or a loved one has been injured in an industrial accident, fire, or propane explosion in Tavares, elsewhere in Lake County or throughout the state of Florida, contact a Florida Personal Injury Lawyer at Whittel & Melton today online or call 866-608-5529 to learn about your legal rights. All injury cases are taken on a contingency fee basis, so you will pay nothing unless we recover compensation on your behalf. You have nothing to lose, so contact us today for a free consultation.