According to the Osceola County Sheriff's Office, one person is dead after being struck by a train Tuesday.
The driver of an Amtrak travelling northbound saw the person lying on the tracks, blew the whistle and tried to stop but could not avoid the collision, according to an Osceola County Sheriff's spokeswoman.
The victim is believed to have been a man — possibly a transit, according to police. He was struck around 7:15 p.m.
No foul play is suspected at this time, but an investigation is currently underway. It is unknown whether or not he lay on the tracks intentionally.
The crash happened at Tallahassee Boulevard in rural Intercession City, west of Kissimmee.
Nearly 100 passengers were delayed for almost three hours while police investigated the scene of the accident.
No one on the train was harmed.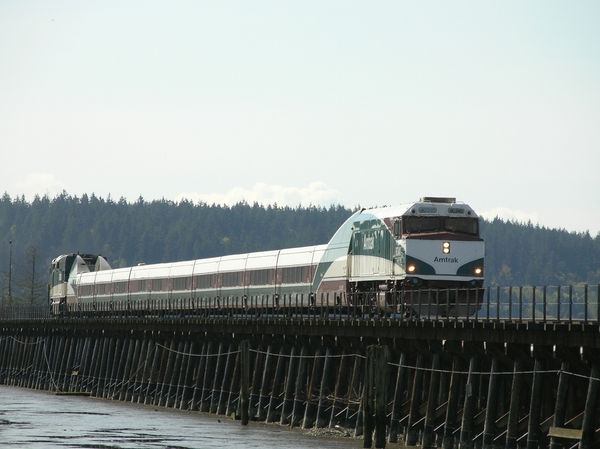 Railroad accidents can be terrible tragedies that leave victims severely injured. Due to the sheer size of trains and their lack of ability to maneuver around unexpected circumstances, railroad accidents can be deadly. Losing a loved one in a train accident can be a horrific nightmare and as a surviving family member you may be unsure of what steps you should take next.
There are nearly 3,000 train accidents that take place across the United States every year that result in about 1,000 deaths. Due to the massive size of locomotives and their weight, even minor accidents can deliver catastrophic injuries. Filing a personal injury lawsuit or wrongful death suit can be quite complicated as these cases usually involve multiple parties and are subject to different laws and statutes of limitations than other types of injury lawsuits.

Most train accidents result from derailments, mechanical failures, on-board accidents or collisions with other trains. However, train accidents do not always involve collisions with other trains or derailment. Innocent bystanders and pedestrians can easily become stuck in tracks, or slip and fall under trains, and be crushed. It is extremely necessary to involve a Florida Injury Lawyer at Whittel & Melton if you have been injured in a train collision or someone you care for has been killed in a railroad accident.
If you or a family member has been involved in a train accident resulting in injuries or death, a Florida Injury Attorney at Whittel & Melton can fight for you. While we cannot bring your loved one back or take away your suffering, we can help you safeguard your family's future by obtaining just financial compensation. Railroad accidents often leave victims recovering from serious injuries such as brain damage, spinal cord trauma, broken bones, amputation, disfigurement and burn injuries that can cost overwhelming amounts of money to recover from, if rehabilitation is even possible. We can make sure you receive the full and fair monetary compensation you are entitled to so that you can move on from this difficult time. To learn more about how we can help you file a personal injury or wrongful death lawsuit after a railroad accident, contact us today online or call us statewide and toll-free at 866-608-5529.