It is that time of year again and the Thanksgiving holiday is almost here! The focus on this holiday tends to be food and family, so it is important to bring up some cooking safety tips so that you can make sure your Thanksgiving meal goes off without a hitch.
The Thanksgiving holiday sees more residential fire deaths, injuries and property damage than any other day of the year. According to the Consumer Product Safety Commission, an average of 1,300 cooking fires were reported on Thanksgiving Day from 2009 to 2011, which is more than triple the average daily rate of about 400 cooking fires.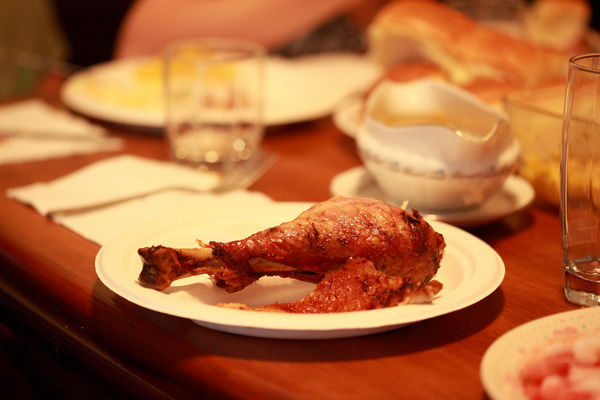 Fortunately, with good planning and solid lines of communication between all the chefs in the family, these fires can ultimately be prevented. The following tips can help to keep your holiday safe:
• Stand by your pan! You should never leave food that is cooking unattended. In case you need to walk away from your dish, turn the stove off or ask someone else to watch the food.
• Check your smoke alarms. What good is a smoke alarm if it does not work? Make sure you have properly working smoke alarms in your kitchen.
• Keep away from candles. It is best to avoid using these, especially if young children are around.
• Keep flammable objects away from the stovetop. This includes, oven mitts, wooden utensils, towels and other kitchen aides.
• Use a timer. This will remind you when dishes are done and when you can stop cooking.
• Keep electrical cords away from children. If you have electric appliances make sure cords are not left dangling in front of or near a child that can easily grab it.
• Keep children out of the kitchen until food has had time to cool. When food, such as vegetables and gravies, is too hot, serious skin burns can be caused to those that touch it.
Should a cooking fire arise in your household, follow these steps:
• In the event of a cooking fire, call 911, get everyone outdoors to safety and wait for the fire department to arrive.
• Keep a fire extinguisher in your kitchen just in case a fire ignites. Make sure the fire extinguisher is in working condition and is properly charged.
• If an oven fire breaks out in your kitchen, turn off the heat and keep the door closed.
• For small grease fires, it is best to smother the flames by sliding the lid over the pan and turning off the stove top. Keep the lid on the pan until it has cooled. Never use water to extinguish a grease fire as this could leave you with some serious burn injuries.

If you or your family, friends or guests are the victims of an unexpected cooking fire this Thanksgiving, or any other time of the year, make sure you get medical attention right away for even minor injuries. It is best to keep copies of all reports from the police, fire department and physicians, as well as the cooking equipment involved, and contact a Florida Personal Injury Lawyer at Whittel & Melton. You can reach us seven days a week, 24 hours a day online or by calling us statewide and toll-free at 866-608-5529.
From all of us at Whittel & Melton, we hope you and your family have a very happy Thanksgiving!
Photo credit: Pink Sherbet Photography / Foter.com / CC BY