The family of one of the Navy Yard shooting victims re-filed a suit in Florida state court earlier this year in April for the wrongful death of their loved one, according to reports.
This wrongful death lawsuit names the United States government and two government contractors as defendants.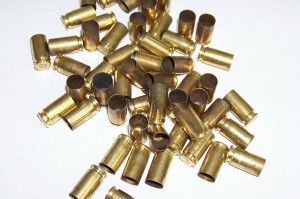 Last year, the family filed a similar suit in federal court, but the case was dismissed for procedural reasons. Now, the family has added the two government contractors as defendants, specifically claiming that these contractors, who employed the shooter, failed to recognize several signs of mental health issues that the shooter displayed in the time leading up to the heartbreaking event.
The suit also states that the government was negligent in failing to secure the Navy Yard as well as run and adequate background check on the shooter.
The most recent lawsuit was filed in Florida state court, as opposed to federal court where the wrongful death suit was filed last year. This was done to keep all the defendants together. However, if the defendants choose to do so, the case can be moved to a federal court in Florida.
A wrongful death lawsuit can be filed when the death of a family member was caused by someone else's negligence. As this case demonstrates, the named defendant does not actually have to be the sole cause of the death. In fact, in most cases it only needs to be shown that the death could have been avoided if the defendant's negligence was not a factor.
In addition to showing that the defendant played a role in the victim's death, a wrongful death suit must usually be brought by an immediate family member of the deceased, such as a parent, child or spouse. With that said, in certain cases it may be possible for another living  relative to bring the suit, however, every case is different. A Florida Wrongful Death Lawyer at Whittel & Melton can advise you on whether a party is appropriate in a wrongful death claim.
If you have suffered the tragic loss of a loved one to do another person's negligent or careless behavior, you could be entitled to financial damages for your loss. Wrongful death lawsuits can be complicated, so in order to fully understand what your legal options are, you should speak with a Florida Wrongful Death Attorney at Whittel & Melton. Contact us here, or call statewide and toll-free at 866-608-5529 to schedule a free initial consultation today.