Whittel & Melton 352-369-5334 – Ocala Meningitis Outbreak Attorneys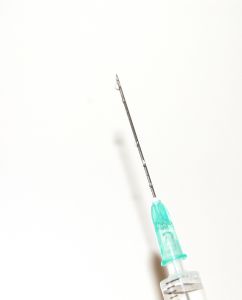 As of Friday, four more confirmed cases of fungal meningitis were reported in Florida – three in Marion County. This new outbreak has been linked to contaminated steroids used for back pain distributed by the New England Compounding Center.
Florida's total count is now at 17, including three deaths. More than 250 people have been sickened by this outbreak nationwide and 21 people have died.
Florida's newest cases include a 53-year-old woman who received treatment at Pain Consultants of West Florida in Escambia County and three women in Marion County, a 69-year old and a 71-year-old who received at least one injection of the tainted steroid at the Florida Pain Clinic in Ocala and a 73-year-old who was treated at Marion Pain Management Center.
The contaminated steroids were received from New England Compounding Center. Three lots of the pain medication, primarily used for epidural back injections, were received by six clinics in Florida. More than 1,000 patients were given injections using the contaminated steroids. Last month, these medications were recalled.
According to the Department of Health, NECC relinquished its permit to operate as a pharmacy in Florida. The relinquishment is apparently a form of disciplinary action and means that the company will not be allowed to reapply for a pharmacy permit in the state of Florida.
The recall issued earlier this month includes a dozen of injectable medications produced by the NECC. More than 260 facilities in Florida received some form of medication from NECC.
The federal government has advised all health care facilities that may have used these medications, including eye and heart surgeries, dating back to May 21 should notify patients to be aware of the symptoms associated with fungal meningitis.
At this time, only the contaminated back medication has been linked to the nationwide fungal meningitis outbreak.
Three facilities in Ocala administered injections of the contaminated steroid:
FLORIDA PAIN CLINIC – 3241 Southwest 34th Street Ocala, FL 34474
MARION PAIN MANAGEMENT CENTER – 1737 Southeast 28th Loop Ocala, FL 34471
SURGERY CENTER OF OCALA – 3241 Southwest 34th Street Ocala, FL 34474
The batches of tainted medication linked to the fungal meningitis outbreak made and distributed by the NECC that have been recalled include:
Methylprednisolone Acetate (PF) 80 mg/ml Injection, Lot #05212012
Methylprednisolone Acetate (PF) 80 mg/ml Injection, Lot #06292012
Methylprednisolone Acetate (PF) 80 mg/ml Injection, Lot #08102012

If you or someone you care for received an injection of any of the above contaminated lots of pain medication, consult with your doctor immediately. Fungal meningitis is an infection that causes the protective membranes surrounding the brain and spinal cord to become inflamed. Be aware that symptoms may not present themselves immediately. In fact, it could take up to a month for symptoms to fully develop. The symptoms associated with fungal meningitis include:
• Fever
• Headache
• Nausea and Vomiting
• Neck Stiffness
• Sensitivity to Light
• Confusion
• Difficulty Balancing
• Altered Mental Status

Fungal meningitis can lead to permanent neurological damage and even death. While this type of meningitis linked to the nationwide outbreak is not contagious, it is quite rare and very serious. If you have been diagnosed with fungal meningitis or if someone you love has died from fungal meningitis after receiving an epidural steroid shot in Marion County, the Ocala Fungal Meningitis Outbreak Attorneys at Whittel & Melton may be able to help you obtain the financial compensation you deserve to cover medical bills, pain and suffering and any future expenses. Contact us today online or call 352-369-5334.