Whittel & Melton 352-369-5334 – Ocala Meningitis Outbreak Attorneys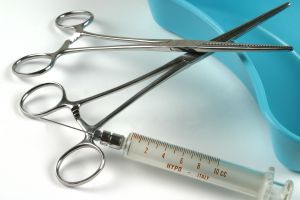 The Florida Department of Health confirmed Tuesday that a 19th case of fungal meningitis has been linked to contaminated lots of the tainted steroid medication manufactured and distributed by the New England Compounding Center.
The newest case is a 66-year-old Marion County woman who received an injection at the Florida Pain Clinic in Ocala just six weeks ago.
Nearly 300 patients nationwide have contracted fungal meningitis due to methylprednisolone acetate, which is a steroid primarily used for epidural back injections. There have been a total of 23 deaths, three of them in Marion County.
Dr. John Armstrong, the state's secretary of health, said in a press conference Tuesday that the average incubation period for patients affected by fungal meningitis is 14 days, with a range of seven to 81 days. Nationwide, the average is 22 days with a range of four to 89.
The following lots of tainted medication linked to the fungal meningitis outbreak made and distributed by the NECC have been recalled:
Methylprednisolone Acetate (PF) 80 mg/ml Injection, Lot #05212012
Methylprednisolone Acetate (PF) 80 mg/ml Injection, Lot #06292012
Methylprednisolone Acetate (PF) 80 mg/ml Injection, Lot #08102012
The three facilities in Ocala that administered injections of the possibly contaminated steroid include:
FLORIDA PAIN CLINIC – 3241 Southwest 34th Street Ocala, FL 34474
MARION PAIN MANAGEMENT CENTER – 1737 Southeast 28th Loop Ocala, FL 34471
SURGERY CENTER OF OCALA – 3241 Southwest 34th Street Ocala, FL 34474
Fungal meningitis causes inflammation to the protective membranes of the brain and spinal cord. Symptoms may include fever, headache, neck stiffness, sensitivity to light, weakness, numbness and pain, redness or swelling of the injection site. If you or someone you love has any of the above symptoms and has received an epidural back injection recently, it is extremely important to see a doctor right away. The sooner a patient begins treatment for fungal meningitis, the better their chances are of recovering.

Fungal meningitis can be costly to treat. Many patients are given anti-fungal medication intravenously, requiring extended hospital stays. It is important to realize that the negligent manufacturer and distributor of the contaminated medication may be held responsible for any economic and non-economic damages that resulted due to their tainted products. If you or a loved one has developed fungal meningitis after receiving a contaminated steroid injection, the Ocala Fungal Meningitis Outbreak Attorneys at Whittel & Melton may be able to help you obtain the financial compensation you deserve to cover medical bills, pain and suffering and any future expenses. Contact us today online or call 352-369-5334.