According to police, a man was stabbed and critically wounded during an altercation outside a St. Petersburg nightclub early Sunday.
Just before 2 a.m., an argument involving several people inside the nightclub located at 2420 Central Avenue, continued outside on the street.
A witness told police they saw a 29-year-old man stab a 32-year-old man twice.
An officer on the scene arrested the man accused of the stabbing and charged him with attempted second-degree murder.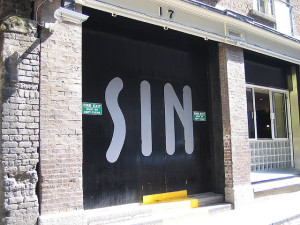 The man that was stabbed was transported to Bayfront Health St. Petersburg where he underwent surgery. He is listed in critical condition.
Violent crime is a serious problem in and around bars and nightclubs. The Tampa Bay Negligent Security Lawyers at Whittel & Melton routinely represent victims of violent crime and help them to recover financial compensation for injuries, and in many cases, for wrongful death.
Business owners have a legal duty to provide adequate security for customers and visitors in order to prevent foreseeable violent crimes. If there has been criminal activity on or near the premises in the past, then the owner of the property should have known that future criminal activity could take place and taken proper steps to implement adequate security measures. When the proper steps are not taken, then the business or property owner can be held liable in a civil personal injury or wrongful death case based on negligent security and they could be required to pay compensation to the injury victim or the family of the person killed.
If you or someone you love has been injured or killed in a violent crime at night club, bar or any other commercial property or business, a Tampa Bay Negligent Security Lawyer at Whittel & Melton can help with your claim. Please call us today for a free consultation at 727-823-0000 or contact us online.