As deadly collisions continue to occur throughout the state of Florida, it is quite fitting that citizens of Florida should want answers. While there is not just one answer for the reason why deadly crashes occur, there is some insightful information available on motor vehicle accident causes across the state.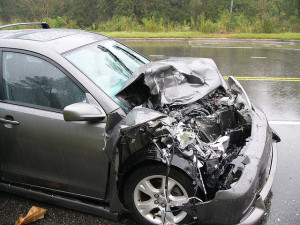 Top Causes for Crashes
Distracted Driving
Speeding
Road Rage
Impaired Driving
Fatigue
Distracted driving is one of the top causes of auto accidents in the state of Florida. From texting, talking on the phone, applying makeup, eating or engaging in any other manual, visual and cognitive non-driving tasks while behind the wheel, distracted driving puts Floridians in danger.
Speeding is another top cause of motor vehicle collisions in Florida. Going too fast on the roadways can lead to serious injury as well as death. An increase in speed can lead to an increased risk of causing a serious traffic accident.
Aggressive driving maneuvers like tailgating and cutting off cars is another reason why so many auto accidents occur in Florida. Aggressive driving is a form of road rage, and can also include risky behaviors like improper signaling and swerving in and out of lanes.
Driving under the influence of alcohol or drugs also leads to lethal accidents on Florida roadways. While the FHP and local law enforcement agencies have been ramping up their efforts to crackdown on drunk drivers, impaired driving collisions are still happening in Florida.
Fatigue is also a major cause for concern when it comes to car crashes. When a driver is drowsy or sleepy, he or she is not likely to make good decisions behind the wheel. It is vital to be alert when driving any distance. Drowsy driving can easily lead to a serious collision in just the blink of an eye.
If you or a loved one has been involved in an auto accident due to another person's negligence or recklessness, protect your rights and call a Florida Injury Lawyer at Whittel & Melton today at 866-608-5529 or contact us online. We can help you take all the necessary steps to file a claim and recover maximum compensation for damages and losses.