According to Clay County deputies, a motorcyclist who was speeding in a Fleming Island neighborhood when he struck and killed a skateboarder last August, turned himself in Thursday morning.
The Clay County Sheriff's Office claims that the 27-year-old was riding his motorcycle under the influence and going over 70 mph in a 30mph zone early the morning of Aug. 2 when he struck and killed the 23-year-old man on Bald Eagle Road.
The man was pronounced dead at the scene.
The biker was airlifted to UF Health Jacksonville, where he recovered.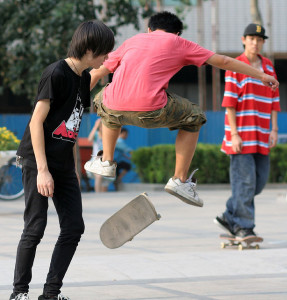 According to the Florida Highway Patrol, the man's blood test indicated his blood-alcohol was 0.089 and 0.091, which is above the state limit.
The man's driving record includes 27 citations, four for speeding, three for careless driving and two for reckless driving. He was also arrested once before for DUI.
The man apparently surrendered to deputies at the Sheriff's Office on charges of vehicular homicide and DUI manslaughter. He posted $15,006 bond and is currently out of jail.
An impaired motorcyclist is a very dangerous combination. Motorists who operate vehicles under the influence of drugs or alcohol are at a severe disadvantage as these can hinder one's ability to perform functions normally. Motorcyclists under the influence of drugs or alcohol have slower reaction times, may experience difficulty focusing on the roads as well as have trouble balancing, all of which can significantly increase the likelihood of a motor vehicle collision.
At Whittel & Melton, our Florida Wrongful Death Lawyers believe that motorcyclists under the influence of drugs or alcohol should be held accountable for the damages caused to innocent accident victims as well as their families. If you have suffered from an injury, or if you have lost a family member due to a reckless and careless biker, we can provide you with the strong legal representation you need. To learn more about your legal options, please call us today at 866-608-5529 or contact us online.