A 6-year-old boy, who was on a four-day Caribbean cruise on the Carnival Victory, drowned in one of the ship's pools Sunday, according to Carnival Cruise Lines.
The boy was apparently in the pool area with other members of his family when the accident occurred.
Carnival released the following statement: "Carnival extends its heartfelt sympathy to the family during this very difficult time. The company's CareTeam is providing assistance and support."
The ship arrived in Miami on Monday so officials could examine the scene.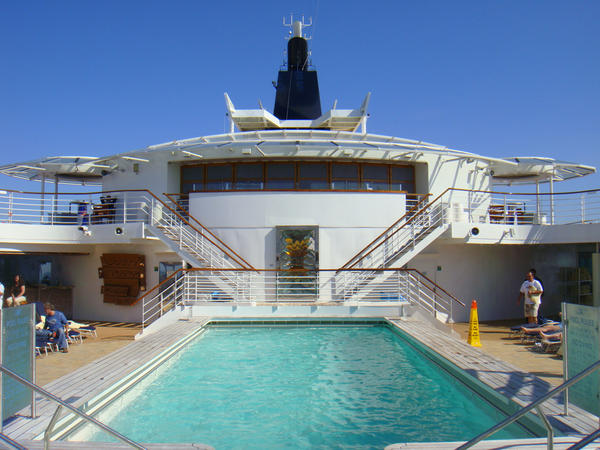 According to the Miami-Dade police, the boy was in the pool with his 10-year-old brother when the accident occurred around 4:45 p.m. as the ship was out at sea.
The boy was submerged under water and was pulled out and given CPR, however he was pronounced dead.
Police said that no foul play is suspected as the incident appears to be accidental.
The family is from Winter Garden, according to police.
When a passenger is injured or killed while aboard a cruise ship, the law that will apply to the injury or wrongful death claim will likely be the General Maritime Law of the United States, especially if the cruise line is based in the United States. Most major cruise lines, including Carnival Cruise Lines, Princess Cruise Lines and Royal Caribbean are all based in the U.S. Under this law, the cruise line can be held liable for acts of negligence that led to the injury or death of a passenger despite whether or not the accident occurred in the U.S. Injuries and wrongful death claims can arise from all types of cruise line carelessness, including slip, trip and fall accidents, sexual assault, rape, fights, excursion injuries, swimming pool tragedies, wave pool mishaps and even water slide accidents.
It is very important to understand that there are time limits placed on when you can file a cruise ship injury or wrongful death claim. Cruise lines are allowed to shorten the time frame you have to make a claim, as well as the place where you can file suit. Most cruise lines require that written notice of a claim be given 6 months following the accident and that a lawsuit must be filed within one year of the date of injury. The passage ticket will also tell you where you can file suit. The back of your ticket will explain much of the information you need to know, so it is best to go over this language to see what limitations apply to you.

If you or someone you love has suffered harm on a cruise ship, you have rights that are set in place to protect you. A Florida Cruise Injury and Maritime Law Attorney at Whittel & Melton can make sure you understand the obligations you must comply with as well as how maritime law can protect you. To set up a free initial consultation, please contact us today online or call us locally at 561-367-8777 or reach us 24/7 statewide and toll-free at 866-608-5529.
Photo credit: Tom Mascardo 1 / Foter / CC BY-ND