Federal safety officials with the National Highway Traffic Safety Administration released a statement on Tuesday that mandated that auto manufacturers issue a nationwide recall of any vehicle equipped with Takata airbags. More specifically, federal regulators want to expand recalls on all vehicles that have driver side airbags from the Japanese manufacturer for all 50 states and U.S. territories. Before this announcement, recalls were limited to certain states and territories.
The decision to expand recalls happened after researchers determined the problem with Takata airbags may not be limited to states and territories with high humidity, as was originally suspected.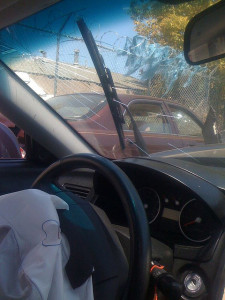 Defective Takata airbags can rupture when deployed and send metal shards flying at vehicle occupants, which is how nearly 8 million U.S. vehicles have been recalled as a result. Since 2008, there have been more than 14 million vehicles across the world recalled for Takata's airbags.
According to the most recent statistics, five deaths have been linked to the airbags, along with numerous more injuries. If Takata had taken the steps to address the safety issues with their airbags they knew about and had created a safer product, these injuries and deaths could have been prevented.
When auto manufacturers create unsafe or dangerous products, they can be held legally accountable for victims' damages.
You can use the VIN search tool on the NHTSA website to determine if your vehicle may have been affected by the recall. All vehicle owners that have a defective airbag are urged to take their vehicles in for service immediately.
If you were injured by a defective airbag in a collision, regardless of fault, a Florida Injury Lawyer at Whittel & Melton can help you recover damages. Call us today toll-free at 866-608-5529 or contact us online to schedule your free consultation.