A pastor at New Life Evangelistic Center was hit and killed Wednesday morning by a vehicle who fled the scene.  
The man was hit around 7 a.m. as he was crossing the street Crystal Springs Road near Hammond Boulevard. The driver did not stop to check on the man. 
Police are asking for the public's help in identifying the driver of the car that hit the man. 
The pastor who was killed was known to take an early morning walk everyday around 6 a.m. and was home by 7:15, according to reports.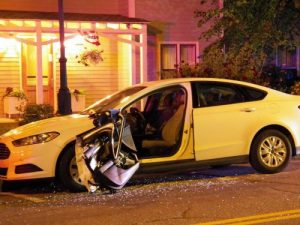 The Jacksonville Sheriff's Office is currently investigating the hit and run, but has not yet released any information on the suspect or vehicle information. 
The pastor's death does mark the seventh hit and run crash in Duval County this year. 
Sadly, no arrests have been made in any of these accidents. 
In the previous five years, Duval County has been the site of 55 deaths stemming from hit and run accidents. Even worse, only 13 arrests have been made in these cases, which is only a 23% solve rate. 
The JSO is urging anyone with information on any of these hit and run crashes to reach out. You can call JSO at 904-630-0500 or call CrimeStoppers at 1-866-845-TIPS.
This case brings up the question of what to do after being involved in a hit and run crash. Whether you are a surviving pedestrian, surviving motorist or the family member of a loved one who was killed in a hit and run crash, there are some important things you need to know about these collisions. 
In the state of Florida, and most states for the matter, drivers are legally required to stop and render aid once they are involved in an accident. Drivers who leave the scene of a crash are labeled "hit and run drivers." 
In most cases, drivers that immediately flee the scene of a crash are responsible for causing it. This means that they are responsible for compensating the victims of the crash for their losses. 
But, if the at-fault driver flees the crash scene how does a victim recover damages? If the police do manage to catch the at-fault driver then their insurance company could be on the hook for a personal injury or wrongful death lawsuit or settlement claim. The main problem, though, is that most hit and run drivers do not have insurance, which is most likely why they fled the scene to begin with. 
What happens if the at-fault driver is not caught by police? This is where these accident claims can get tricky. If the at-fault driver who left the scene is not caught, then it could be on the victim(s) to cover their losses. This means that the victim(s) would need to go through their own insurance company to collect damages. In order to be successful in this, the victim(s) must have uninsured motorist (UM) coverage. 
Our Florida Hit and Run Accident Lawyers at Whittel & Melton urge everyone to make sure they have UM coverage as this is vital in hit and run cases. If you do not have this coverage then you could be forced to pay out of pocket for damages related to a hit and run crash that you did not cause. When you have UM coverage, your insurance company should compensate you for all damages related to the hit and run crash so that you are not left with these bills. 
While leaving the scene of a crash in Florida does have criminal penalties, liability in hit and run collisions are handled in civil court not criminal. Our firm handles these civil lawsuits regarding personal injury and wrongful death matters. 
Compensation in hit and run crashes all depend on your damages and the policy limits that you purchased. The sad truth is that many insurance companies do not play fair when it comes to paying out the terms of their policies, and will attempt to deny, delay, or underpay these claims for hit and run accidents or other types of auto accidents. Your insurance company may refuse your claim altogether, or just try and get you to accept a lowball settlement offer that will not fully cover all of your losses related to the accident. 
Dealing with insurance companies can be stressful and lead to bad-faith actions against them. This is just one of many reasons why you do not want to go to bat with your insurance company solo. Our Hit and Run Accident Lawyers at Whittel & Melton can handle your hit and run claim and work with your insurance company to negotiate a favorable settlement or file a lawsuit on your behalf. We welcome you to contact us to learn more about what we can do to help with your hit and run case.