The Dutch company Philips, one of the largest medical equipment companies who makes sleep apnea machines and ventilators, has recalled certain breathing devices due to a foam part that can become toxic and potentially lead to cancer. 
The announcement of the recall was issued Monday and targets between 3 and 4 million users. 
What is the problem? Foam has been used to mute the sound in certain machines, but this foam can degrade and release small particles that could irritate airways and the gases released from the foam may also be toxic and carries the risk for developing cancer. 
In April, the group announced a $303 million charge for the issue in its first quarter-earnings report. The total cost of the problem to date is 500 million euros.
As of early Monday, shares in the group were down 4.2 percent. 
The recall is expected to take a year to remedy. 
A company spokesman said about 80 percent of the defective devices were machines used for sleep apnea, also known as Continuous Positive Airway Pressure (CPAP) machines. Users of these devices were told to stop using them. The other 20 percent of defective devices were ventilators. 
Philips is working with health authorities to find a safer alternative to the foam, but first they must pass testing and regulatory tests/standards. 
What products are affected in the recall? Bi-Level Positive Airway Pressure and Continuous Positive Airway Pressure devices and mechanical ventilators. The foam risk in these devices, if inhaled, can cause headache, irritation, inflammation, and even cancer. 
Philips also alerted users of these devices to speak with their physician regarding alternatives. Anyone who used a Philips Bi-Level PAP or CPAP machine could potentially be able to file a claim for financial compensation. Our Phillips CPAP/BiPAP/ASV Device Recall Lawyers at Whittel & Melton are here to help consumers understand their rights and what they may be entitled to under the law.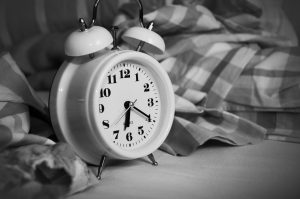 What is Sleep Apnea? 
Sleep apnea is a relatively common condition that happens when the upper airway becomes obstructed during sleep. The Centers for  Disease Control and Prevention (CDC) have stated that 38 to 68 percent of adults over the age of 60 suffer from sleep apnea. 
What Breathing Devices Are Affected in the Recall?
The Bi-Level PAP, CPAP and mechanical ventilators are affected in this particular recall. These machines were designed to give users a constant stream of airway pressure to the throat during sleep. Users that may have paused in breathing during sleep can use the device to help ease their difficulty of breathing due to sleep apnea. Philips designed various sleep therapy machines with different levels of air pressure for users. 
As previously mentioned, dangerous or defective medical devices, like ventilators and sleep apnea machines, can mean that consumers have the right to file a product liability claim. While medical devices are meant to improve the lives of users, sometimes these devices can do more harm than good. When that is the case, then users may be entitled to financial compensation for all of the harm that these devices caused, such as medical bills and lost wages. We can help you understand your rights and whether or not you have a valid claim for damages. 
Our team of lawyers at Whittel & Melton are currently accepting Bi-Level PAP, CPAP and Mechanical Ventilator Device cases in Florida. Call us now at 866-608-5529 or contact us online if you think you or a family member may be eligible for compensation. Consultations with us are completely free and confidential so you can get the information you need in a relaxed, no pressure setting.