Hyundai and Kia have issued a warning to vehicle owners of 484,577 cars and SUVs across the United States to keep using their vehicles, but keep them parked outside and away from any structures as they could contain a defect that could cause the vehicles to burst into flames unexpectedly, even if the car is turned off.
What is the problem? Possible "foreign contaminants" in the anti-lock brake computer control module can short circuit and cause the engine compartment to potentially catch fire.
Hyundai is recalling 357,830 automobiles, including the following vehicles:
2014 Tucson SUVs
2015 Tucson SUVs
2016 Santa Fe SUVs
2017 Santa Fe SUVs
2018 Santa Fe SUVs
2017 Santa Fe Sport SUVs
2018 Santa Fe Sport SUVs
2019 Santa Fe XL models
Kia has recalled 126,747, including the following:
2014 Sportage SUVs
2015 Sportage SUVs
2016 Sportage SUVs
2016 K900 sedans
2017 K900 sedans
2018 K900 sedans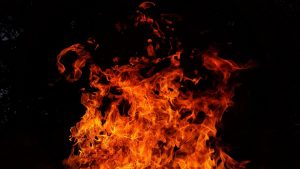 According to the National Highway Traffic Safety Administration, Kia said they know of three vehicles that have caught fire. Kia did say that vehicle owners can continue driving their recalled vehicles, but should not park near any structures or buildings.
If you are a Kia or Hyundai vehicle driver, then you can check the status of your vehicle by contacting the company's customer service department or by checking the NHTSA's auto safety website.
Dealers are starting to replace the recalled vehicles' anti-lock braking control module, which is a small computer system that controls the vehicle's emergency anti-lock braking system at no cost to owners. They will also replace a fuse that controls the electric current to the anti-lock braking control unit that will reduce the amount of power entering the module.
Seeking Compensation for Vehicle Fires
If you have been the victim of a vehicle fire, then we encourage you to speak with our Florida Injury Lawyers at Whittel & Melton about filing a personal injury claim for financial compensation. We can help you understand what you need to do to pursue a financial award for property damage, physical injuries, and all other damages related to the dangerous vehicle. Continue reading