A 29-year-old man that allegedly caused a fatal traffic crash in Avon Park in 2007 fled the country before he could be prosecuted, according to reports. 
The Florida Highway Patrol (FHP) says the man was driving drunk when he caused the collision. His alleged blood-alcohol content was nearly four times the legal limit of .08. 
The man was arrested just outside of Mexico City on Monday after eluding police for nearly a decade. The United States Marshals Service brought him back to the United States, where he now faces very serious charges of DUI manslaughter, property damage, and driving with a suspended license where death is involved. 
The man posted bail of $10,000 two days after being arrested in 2007 and then fled the country. 
Troopers believe the man killed a man and woman on June 30, 2007, when the man's Cadillac struck the vehicle the pair were travelling north in. 
The man apparently tried to flee the scene after the crash, but was unable to do so because of his injuries. He has two previous DUI charges on his record – one in 2001 and one in 2004. 
The FHP did not go into detail on how the man was captured. The man is now 43-years-old.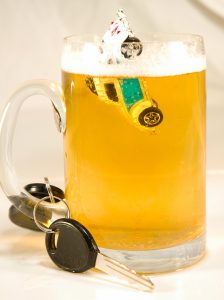 Thousands of people are killed every year across the United States in DUI crashes and countless others are injured. DUI victims face a variety of challenges after an accident changes their lives, which is why you need a Florida Injury Lawyer for Victims of DUI at Whittel & Melton to help you fight for your rights when you need it the most. Our team of seasoned personal injury and wrongful death lawyers have handled numerous DUI cases and recovered financial compensation for victims and their families. We are proud to help real people just like you after an accident with a drunk driver has changed their lives.  The negligent driver responsible for the accident can face criminal charges, but victims may also be able to file a civil lawsuit against the at-fault driver and their insurance company for damages, including: 
Property damage

Medical bills

Lost wages

Pain and suffering

Wrongful death

Possible punitive damages
PLEASE BE ADVISED: When an insurance company calls you following a DUI accident, this is to help them limit their damages owed to you (the victim). We strongly recommend waiting to speak to the other side until you have retained a lawyer that can walk you through handling insurance adjusters. We don't want to see your damages get reduced just because you said something that was misconstrued. If you get a call from an insurance adjuster, you can politely inform them that you are not ready to speak with them at this time and that you will have your attorney contact them in the future.  
Drunk driving personal injury and wrongful death cases can be the most devastating types of cases a person will ever endure. We know the difficulties involved in these cases and are equipped to fight to the finish for the full and fair damages that you are owed. While nothing we do can undo the damage already done, we can help to make your future better and hold the negligent driver responsible so that they make better decisions moving forward. 
If you or a loved one has been the victim of a drunk driving accident, then please let us help you maximize the value of your claim. We are here to help you and your family fight for what is right. Call us now at 866-608-5529 or contact us online to learn more about what we can do to assist with your claim.