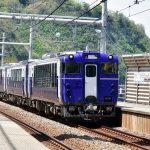 A 21-year-old woman died Tuesday when her car was struck by a Brightline train in Pompano Beach, authorities said.
The crash happened shortly after 11 a.m. at the railroad crossing at Northwest Sixth Street and Dixie Highway. 
On Wednesday, the Broward Sheriff's Office identified her body.
She had driven her white 2010 Honda sedan around the lowered gate arms at the tracks and was struck by the higher-speed passenger train, according to the Sheriff's Office. She had to be extricated from the wreckage and was pronounced dead at the scene, officials said.
Witnesses told deputies that the train's horn was blaring, all four crossing gate arms were lowered, warning lights were flashing and the warning bell was ringing, the Sheriff's Office said.
No rail line serving South Florida or anywhere else has had the number of deaths that Brightline faced in such a short period of time, according to a recent analysis conducted by The Associated Press. Since 2017, more than 40 people were killed — a rate of more than one a month, or the worst per-mile death rate of the nation's 821 railroads, the AP said, citing data from the Federal Railroad Administration.
Brightline, which serves the downtowns of Fort Lauderdale, West Palm Beach and Miami, has been plagued by deaths from collisions between people and its locomotives since the company started testing its trains in 2017. In 2018 and 2019, deaths mounted as people took their lives by stepping in front of Brightline trains, while others occurred when drivers or pedestrians tried to beat trains across the tracks.
About Brightline
Brightline is the first privately-operated train company in the US since 1983. While it is relatively new, the train has seen its fair share of injuries and deaths since it started operating on January 13, 2018. The train serves three stations for now, connecting Fort Lauderdale, West Palm Beach, and Miami. Brightline does plan to expand to Orlando and possibly other Florida cities in the future.
The Fort Lauderdale train station provides access to the Museum of Discovery and Science, the Broward Center for the Performing Arts, NSU Art Museum Fort Lauderdale, FATVillage Arts District, and more. This station also connects to additional transportation options to take you to the beaches, shopping, arts and the parks Fort Lauderdale is known for.
The Brightline Miami train station is located in Virgin MiamiCentral, an 11-acre complex that offers shopping, dining and the city's first food hall.
The station is conveniently located near the business district, Museum Park, American Airlines Arena, PortMiami and more. The station is biking distance from Little Havana, Brickell and Wynwood.
The Brightline West Palm Beach train station is a 60,000 sq. ft. transportation hub that provides access to museums, golf courses, wildlife sanctuaries, beaches and entertainment. This station is walking distance from the Government Center, Clematis District, CityPlace, Centennial Park, Waterfront and more.
Injuries from Train Accidents 
While less frequent than car accidents, train accidents are more common than many people think. The Federal Railroad Administration reports that there are nearly 2,000 train accidents nationwide every year. The leading causes of these accidents include: 
Train derailments – these types of accidents are responsible for more than half of all train incidents

Human factors

Track-related issues

Equipment and signal malfunctions

Collisions with pedestrians and other vehicles
While public transportation is an essential part of south Florida's infrastructure, it does not come without risks. People are injured and killed in train accidents every year, as this case highlights. While most injuries and deaths are the direct result of major accidents like derailments and collisions, there are still minor accidents that can easily result in serious injuries as well. Train operators have a responsibility to their passengers and the public to keep them safe, and when this does not happen, serious accidents can occur. If you have suffered any type of injury in a train accident, you could be entitled to financial compensation.
Our South Florida Injury Attorneys at Whittel & Melton handle train accident cases involving all types of injuries, including:
Broken bones

Spinal cord injuries

Traumatic brain injuries (TBI)

Burns

Loss of limbs

Torn ligaments

Soft tissue damage

Whiplash 

Lacerations and contusions
Likewise, if you have lost a loved one in a south Florida train accident, we can help you pursue a claim for wrongful death.
You or your loved one's injuries are likely to have significant, long-term consequences, which may affect your health and finances. When you hire us to take on your personal injury or wrongful death claim, we will fight to make sure that you receive the best possible settlement or verdict for your train accident claim. When you choose us, you have no up-front costs, no expenses, and no attorneys' fees. We will cover all of the costs of pursuing your claim, and we only get paid if we are successful in securing a financial award on your behalf.