Keurig is recalling nearly 7.2 million of its MINI Plus Brewing Systems after it was found that the machines have caused dozens of burn injuries.
The recall includes about 6.6 million MINI Plus Brewing Systems in the United States and another 564,000 in Canada. After the company received word of at least 90 burn-related injuries due to hot liquid escaping from the machine, a recall was issued.
According to the Consumer Product Safety Commission, water from these Keurig machines can overheat during brewing, and spray out water causing burns. A Keurig vice president issued a statement that the injuries reported were "generally minor" and were "handled promptly." Regardless, the company decided to recall the machines because of the reported malfunction.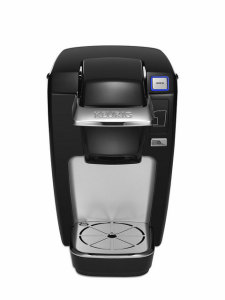 The recalled machines are Keurig MINI Plus Brewing Systems with model number K10 marked on the product's packaging. You can also identify these machines using the product's serial number located on the bottom of the brewer. A full list of the recalled serial numbers can be viewed on the CPSC website.
According to the CPSC, the recalled machines were sold between December 2009 and July 2014, both online through Keurig and at major retailers such as Target, Walmart and Kohl's.
When there is the possibility of a defective product on the market, the manufacturer is generally required to provide consumers with a recall remedy at no extra cost to the consumer. Keurig is offering a free repair kit to consumers who have purchased a Keurig machine included in the recall. Those who have one of the affected machines can contact Keurig by phone or by email using the contact information available on the MINI Plus Brewing System website.
For now, the company is urging consumers using the product to avoid brewing more than two cups in rapid succession, and to maintain an arm's length distance from the machine while brewing.
If you have been injured by a MINI Plus Brewing System, or any other defective product, a Florida Injury Lawyer at Whittel & Melton can help you understand your legal options. For a free consultation, call us today at 866-608-5529 or contact us online.