Whittel & Melton 352-369-5334 – Ocala Meningitis Outbreak Attorneys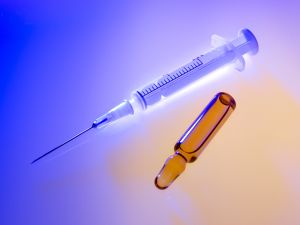 As of Thursday, a second Marion County patient's death has been confirmed a direct result of contaminated steroid injections leading to a fungal meningitis outbreak in Ocala.
The most recent fatality was an 83-year-old man who received shots of the tainted pain medication at the Marion Pain Management Center in Ocala, Florida.
According to the Florida State Surgeon General and Secretary of Health Dr. John Armstrong, the man was being treated at Ocala Regional Medical Center when he died.
This death increases the number of meningitis cases in Marion County from six to seven. The seven cases include the two deceased patients.
The newest patient is a 48-year-old man.
The first fatality was a 70-year-old man who was injected with a lot of the tainted steroid at the Florida Pain Clinic in Ocala.
The state has yet to release either of the deceased men's names, but did say that both received shots of one of the contaminated lots of New England Compound Center (NECC) methylprednisolone acetate. This medication is used for epidural back injections.
The NECC sent the contaminated lots to a total of eight clinics in Florida, including three in Marion County. In total, up to 14,000 patients might be at risk for contracting fungal meningitis. Tainted medications were sent to 76 clinics in 23 states.
According to the federal Centers for Disease Control, the fungal meningitis outbreak has affected at least 170 patients and caused 14 deaths in 11 states.
As of now, all of Florida's cases are in Marion County.
Patients in Florida have been administered 775 doses of the tainted shots to their spine areas. All seven cases of fungal meningitis in Ocala have come from this set of patients.
This same steroid was also injected into the joints of another 306 patients throughout the state of Florida. There have been no reported symptoms in these patients that relate to fungal meningitis.
Armstrong claims 95 percent of Florida patients that received potentially contaminated injections have been notified of the recall.
Fungal meningitis is treatable; however the side effects of the medicines used to cure the disease carry more severe side effects than compared to the treatments of the more common bacterial meningitis. Armstrong said the medications can cause injury to the kidney and liver.
All NECC products, including the three contaminated lots of steroids, have been removed from Florida health facilities.
Because of the deadly outbreak, U.S. Sen. Richard Blumenthal, D-Conn., a member of the Senate's heath oversight committee, has formally requested a criminal probe.
On Thursday, the senator apparently wrote a letter to Attorney General Eric Holder accusing the NECC of committing misconduct, possibly including misrepresentation, fraud and other criminality.
Any patients that received a steroid shot in Ocala should have been contacted by their doctor regarding the meningitis outbreak. Be aware that fungal meningitis symptoms can take up to four weeks to appear. If you received an injection and start to notice symptoms including fever, severe headaches, sensitivity to light, numbness, weakness, neck stiffness and pain, swelling or redness of injection site, contact your physician immediately. Fungal meningitis is not contagious, but it can be difficult to treat, so you must act fast if you notice any of the above warning signs.
Contaminated medications were received by the following medical facilities in Ocala, Florida:

FLORIDA PAIN CLINIC – 3241 Southwest 34th Street Ocala, FL 34474
MARION PAIN MANAGEMENT CENTER – 1737 Southeast 28th Loop Ocala, FL 34471
SURGERY CENTER OF OCALA – 3241 Southwest 34th Street Ocala, FL 34474
The FDA has confirmed that the NECC has voluntarily shut down its facility and recalled all of their products. The possibly contaminated steroid injections were given starting in May and continuing through September. It is suspected that the pain medications were tainted by a lethal fungus found in leaf mold. Fungal meningitis occurs when the protective membranes coating the brain and spinal cord become irritated and swell.
The following products distributed by the NECC have been recalled:
Methylprednisolone Acetate (PF) 80 mg/ml Injection, Lot #05212012
Methylprednisolone Acetate (PF) 80 mg/ml Injection, Lot #06292012
Methylprednisolone Acetate (PF) 80 mg/ml Injection, Lot #08102012

If you or someone you care for received an epidural steroid injection recently in Marion County and developed fungal meningitis, you may be able to seek financial compensation for your pain and suffering. The Ocala Meningitis Outbreak Attorneys at Whittel & Melton can explore the facts surrounding your injuries and determine if the potentially contaminated pain medication distributed by the NECC is to blame. Our team of personal injury lawyers works together with health care professionals and medical experts to uncover any significant facts and evidence that could support your claim for damages.
It is important to understand that these cases can be difficult to prove, so it is imperative to consult with an injury attorney right away. There are time constraints placed upon how long you have to file either a personal injury lawsuit or wrongful death claim. The family of a patient who died as a result of a contaminated medical product can file a wrongful death suit to recover damages. If you need more information about filing a personal injury or wrongful death claim, contact the Ocala Meningitis Outbreak Lawyers at Whittel & Melton online or call us at 352-369-5334. Consultations are always free, and you will not be charged any fees unless or until we obtain a settlement on your behalf. Protect your rights and contact us today to find out how we can help you.