The holiday season means decorations, and this year (maybe more than ever) people are decorating on a much larger scale across the country. With more people being stuck at home because of the coronavirus pandemic, decking the halls is something that is lifting people's spirits. You may even have been some of the many that chose to decorate early this year, which psychologists say might actually make you happier. 
While we encourage decorating, especially if it brings you some much needed cheer during these strange times, we want you to be safe. Every year there are thousands of injuries, fires, and even deaths reported due to holiday decorations gone awry. Our Florida Injury Lawyers at Whittel & Melton want you to remember to keep your safety a number one priority this holiday season, and that means decorating safely.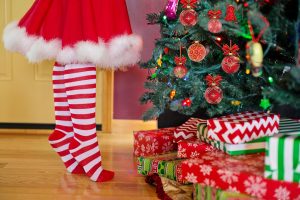 According to the National Fire Protection Association (NFPA), between 2013-2017 fire departments across the U.S. responded to an average of 78 home fires that were the result of Christmas decorations (excluding Christmas trees). These fires caused a yearly average of 3 deaths, 34 injuries, and $12 million in property damage. Christmas tree fires between 2013-2017 were responsible for a yearly average of 160 home fires, 3 deaths, 15 injuries, and $10 million in property damage.
Some other important safety facts to remember are: 
More than one-third of holiday decoration fires are caused by candles. 

Two out of five holiday decor fires happen because decorations are placed too close to a heat source. 

Christmas Eve, Christmas, and New Year's Day are the top days for candle fires. 
Here are some tips to follow to make sure you and your loved ones can enjoy your decorations free from hazards: 
Use flame resistant holiday decorations 

Keep candles away from all decorations or anything that could burn

Read the instructions for your lights. Some can only be used indoors/outdoors, not both 

Lights that are broken or are worn or have loose connections should be replaced

Use lights that have the

UL listing mark

 

Use clips to hang lights to keep your cords free from damage

Do not decorate near windows or doors

Turn off all lights and decorations before you leave your house or go to bed

Always blow out candles when you leave the room or go to bed

Keep your Christmas tree three feet away from any heat sources like candles, fireplaces, radiators, heat vents, or lights

Make sure your tree is not blocking any exits

Do not use lit candles to decorate you tree

If you have a live tree, make sure you water it 

Keep decorations with small parts away from where a child may be able to reach them

Any decoration or candles that are powered by lithium button batteries can be extremely dangerous if a child swallows them – the electric currents can react with saliva causing in severe damage to a child's esophagus in a matter of a few hours

Poinsettias are not toxic if a child or pet consumes them, but 3% of children and pets could develop symptoms if eaten

Holly can lead to vomiting, so keep this out of a child or pet's reach

Make sure batteries are stored in their packaging 

Space heaters should not be left unattended when in use

Never run cords under carpets, rugs, furniture or hanging out of windows

Do not overload your electric outlets
From our family at Whittel & Melton to yours, we wish you a happy, merry, and most of all safe holiday season!