A pilot and his passenger are listed in serious condition after their single engine plane crashed into a back lot near a Lowe's home improvement store in Palatka on Friday morning.
The plane, a Cessna 400, was attempting to touch down at the nearby Kay Larkin airstrip, but crashed to the ground just before 11 a.m., almost smashing into the store on Highway 19.
The pilot, a 73-year-old man, and his passenger, a 71-year-old man, were transported to a local hospital.
The pilot suffered debilitating injuries and the passenger is in critical condition with life-threatening injuries, according to reports.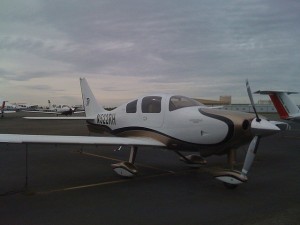 The plane smashed into a set of wood pallets and slid into other items before coming to a shuddering halt. No one on the ground was harmed.
Authorities are unsure as to what caused the crash. They have cordoned off the scene for the National Transportation Safety Board to review the crash site.
Plane accidents are usually very serious, resulting in severe injuries and even death. Even just minor accidents can lead to catastrophic injuries, such as traumatic brain injuries, spinal cord trauma, broken bones and severe burns. Plane crashes can occur for a variety of reasons, but the most common include:
Pilot Error
Equipment Malfunction
Equipment Failure
Inclement Weather
Miscommunications by Air Traffic Controllers
Fuel Problems
Any of these errors could lead to an unfortunate crash. If you or someone you love has been seriously injured or killed in a private or commercial plane accident, a Florida Injury Attorney at Whittel & Melton can help.