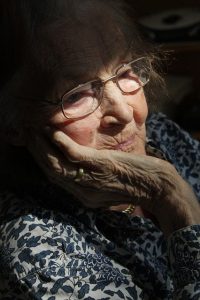 Abuse and neglect in nursing homes, assisted living facilities (ALFs), and even adult daycare centers is rampant across the U.S. While this is a terrible thing, this is what happens at facilities that are more about making money than taking care of their residents. Not all facilities are guilty of these deplorable behaviors, but the reality is that many of them are. 
In Williston, the owner of an adult care home was charged with mistreating residents by not providing them beds, restraining one with handcuffs, and abusing residents. 
It was found that the woman failed to provide all the residents in her care with a bed, did not care for residents wounds, inflicted wounds on residents, abused a disabled adult, and used handcuffs to restrain another resident. She also did not pay two disbaled adults their monthly allowance for their personal needs. 
This was a small adult home with only 10 residents, according to reports.
The woman was arrested by the Attorney General's Medicaid Fraud Control Unit and the Sheriff's Office. All of her charges are felonies. 
Abuse in nursing homes, ALFs, and adult daycare centers are heartbreaking as well as shocking. The signs are not always blatantly obvious, which is why so many of these cases go undetected. This is especially true when the victim is disabled or suffering from depression, anxiety, or even PTSD. These conditions may prevent seniors from telling someone about their mistreatment, but some seniors are too fearful of staff members to speak out as they believe their treatment will get worse. The truth is that unless someone is keeping close tabs on the facility in question, abuse can continue to happen without consequence. This is why if you have a loved one in a nursing home or other type of facility, you must educate yourself on the warning signs of nursing home abuse and neglect. 
While there are many types of abuse at these facilities, you can be on the lookout for certain patterns that could lead to abuse. The first being physical abuse, which is one of the more obvious forms of abuse as you can see the results on the person's body. You should look for unexplained bruises, scrapes, cuts, broken bones, fractures, and welts. These could all be signs of trauma happening, such as residents being dropped, restrained, or beaten. Some of these injuries could be the result of accidental slip and falls, but a medical doctor can evaluate the injuries and determine what was the result of an accident or assault. 
Other signs of physical abuse may be a resident all of a sudden becoming withdrawn socially and being scared or startled easily. Any behaviors or injuries that are recurring are likely signs that abuse is the culprit. 
Emotional abuse can also happen at nursing homes and ALFs. These signs are a bit more subtle, but if you notice a loss of self confidence, isolating, acting scared or not wanting to be left alone, rocking back and forth, sucking, mumbling, or a refusal to take medications, then this could point to neglect or abuse. 
Sexual abuse also occurs in nursing homes and ALFs. Signs to look for are torn or stained underwear, bruising on the breasts or genitals, vaginal or anal bleeding, self-isolation, and episodes of rage or anger. 
Financial abuse is another form of abuse that occurs regularly at these facilities. This abuse usually involves manipulation, so that the abuser has the seniors consent. You can look for unexplained expenses, missing money or valuable possessions, bills for unknown expenses, and missing checkbooks or credit cards.