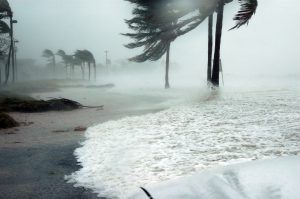 Monday started the Atlantic Hurricane Season, and now with the coronavirus pandemic still lingering, preparing for this season might be a bit different than previous years. 
By the time the Category 3 Hurricane Dorian hit Florida's East Coast in September of last year, it brought damage to the Daytona Beach Pier and caused powerful storm surges with wind damage throughout Florida's East Coast.
And with hurricane season raping up again, the threat of another strong hurricane lingers.