Memorial Day weekend is finally here and many of you will be setting out to enjoy the official start of summer with our state's numerous recreational possibilities. With that said, it is estimated that close to 34 million people will be hitting the road over the long holiday weekend and traveling at least 50 miles from home. Whether you are staying local or making a trek to a family member or friend's home, the Florida Auto Accident Attorneys at Whittel & Melton urge you to drive safely and exercise caution this holiday weekend.
Memorial Day weekend is supposed to be a time for remembrance and celebration. Whatever type of activity you choose to partake in this weekend, we urge you to do so responsibly. Make sure if you are driving to always pay attention, look out for any roadside construction and always see to it that everyone in your vehicle is buckled up. Remember, if you are going to be drinking at any point during the holiday weekend, just be sure to have a designated driver set in place.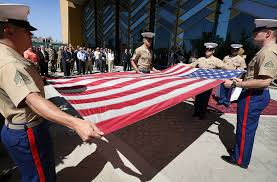 According to AAA, the amount of motorists travelling on the roadways this Memorial Day weekend will be at a 10 year high. Dating back to past Memorial Day weekends, statistics show that there is an increase of more than ten percent in motor vehicle accidents vs. other holiday weekends.
You can help exercise safety this Memorial Day weekend just by brushing up on a few safety steps:
Always give yourself enough time to get from Point A to Point B.
Follow all posted speed limits.
Limit Driver Distractions.
Make sure everyone, including those in the back seat, is wearing their seat belt.
Do not drink and drive. In fact, make sure you have a designated driver assigned before you start drinking so that you are not tempted to drive after consuming alcoholic beverages.
If you or someone you love is involved in a car accident in Florida this Memorial Day weekend, please do not hesitate to contact a Florida Auto Accident Attorney at Whittel & Melton anytime, night or day, at 866-608-5529 or contact us online. We wish everyone a safe and enjoyable holiday!