With spring break still in effect, many residents of Florida and visitors alike are taking advantage of the tropical climate and getting out on the water. It is the perfect time to get away from school and work and take a break by cruising along the coastline for some fun and sun. However, be reminded that Florida continues to be the most dangerous state for boating accidents.
Unfortunately, every year Florida sees far more boating accidents than any other state in the country. In fact, according to the Florida Fish and Wildlife Conservation Commission, nearly 700 boating accidents were reported in Florida last year alone.
The state of California ranks second in boating accidents, and saw close to 400 maritime accidents last year.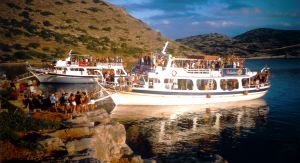 Why do we see so many boating accidents every year? Keep in mind that Florida has more registered boats than any other state. The most recent statistics show that Florida had more than 914,000 registered vessels in 2010.
In 2011, Monroe County was cited as the most dangerous place for boating accidents, with more than 90 reported boating incidents. In that same year, Miami-Dade County had 74 boating accidents, Palm Beach County saw 58 watercraft incidents and Broward County reported 41 maritime accidents.