The National Safety Council delegates the months of June and July to focus on fireworks safety, since fireworks injuries are most common between June 1 and July 4 each year.
Eye injuries are a noteworthy concern when it comes to projectile fireworks like bottle rockets and Roman candles. According to Prevent Blindness America, eye injuries are common with fireworks, as are burns and other very serious injuries. Most of those who suffer fireworks-related eye injuries are children under the age of 15 since they do not fully understand the dangers of these hot explosives, but it is important to point out that anyone can be harmed by fireworks.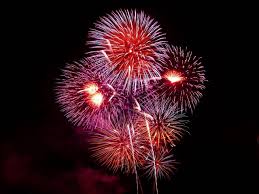 Last year there were eight deaths and about 11,400 injuries nationally from fireworks, according to a recent report by the Consumer Product Safety Commission. To help protect yourself and those you love from fireworks injuries this summer, please familiarize yourself with the following safety tips:
Check the fireworks laws and ordinances where you live. In the state of Florida, consumer fireworks are illegal. However, state lawmakers passed an exception to this rule allowing fireworks to be purchased by farms and fish hatcheries. In order for vendors to sell fireworks to customers, all they have to do is have purchasers sign forms saying they're buying under an agricultural or other exemption.
Never let children play with fireworks. While most people tend to think hand-held fireworks like sparklers are safe enough, know that these can reach temperatures over 1,000 degrees Fahrenheit, which can cause serious burn injuries. Do not let your child play with, hold or light off fireworks of any kind.
If you are going to light off fireworks, make sure to set up a fire-resistant area. Everyone else should be kept several yards away from this area. Also, have a fire extinguisher or hose handy in case fireworks get out of control.
Leave the fireworks to the professionals. Rather than lighting off your own fireworks at home, head to professional fireworks shows. While you could still possibly be injured at one of these shows, the risk is much lower than if you choose to light your own fireworks off at your house.
Fireworks safety is a must in order to have a safe and fun summer. If you or someone you love has been injured in a fireworks-related accident and needs help, please call a Florida Injury Lawyer at Whittel & Melton anytime, night or day, at 866-608-5529 or contact us online. We can help you explore the details of your accident and aggressively fight to hold any negligent parties responsible.